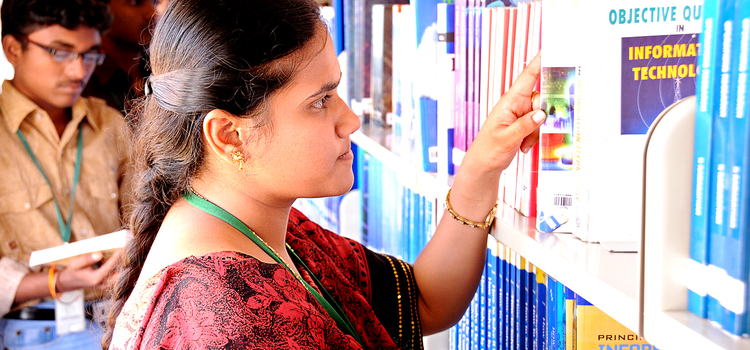 10 Essential Books That Every College Student Should Read
Do you have an inclination to read? Is a massive list of reading waiting for you out there? Then you might have come across a suitable article for it. Today you will get a guide to go through 10 essential books that every college student should read. Books are a must, and it is essential to keep mankind going sane. The life of a student is pretty much centered around books from the start to end, hence here are a few or, in fact 10 best books that a student must go through. I have broken down the article into three major sections that a student must touch upon when they hit college. The first category being business and then followed by classics and lastly, the miscellaneous books recommended by experts.
Self-help/ business
In ancient sciences and philosophy, the preachers believed that every individual must know management of money and the discipline that comes with it. In today's world as well, it is rather necessary to learn investment and realize the purpose of your life to keep yourself on right track from the very beginning. Hence here are a set of self−help books that might interest you as a beginner and also pave way for your future.
1.Rich Dad poor dad by Robert T. Kiyosaki
In a lovely storytelling format, this book will entertain you from start to end with general, easy, beautifully placed real−life scenarios. You may not have had any knowledge about self help, money management, accounting basics as well as savings and investment. It is an ideal for the unemployed or the newly employed on how to manage personal finance in the easiest way possible.
2.Miracle Morning authored by Hal Elrod
A car accident survivor declared dead for a straight minute, spent 7 days in a coma, came forth to write an engaging content to provide you with an afterthought to wake before the sun. How did he do so? He woke up, right at 5:45 am and made to the mind−blowing bestselling authors eventually. The secrets to waking up early and its benefits are listed in such an engaging manner that readers are quick to get up from the bed and have extra time in their hands for the whole day.
3.Campus CEO written by Randal Prinkett
An entrepreneur, an investor and a famous businessman − he knew how taxing managing the student loan throughout one's career and even before one steps inside the campus could it be. A student need not exist penniless throughout their grad school and rather could start to build their own business right away. This book is ideal for the raging entrepreneurs out there who plan to make it big. Read and get guided towards your goal and become a go−getter.
Classics
Apart from the non−fiction mentioned above, there are seven books with fictitious characters who are capable of making you go head−scratching about your life choices and important decisions. It may be as spiritual as The Kite Runner and A Thousand Splendid Suns that might generate a sense of great fullness, or it may be The Interpreters of Maladies which may make you rethink acceptance of the world in the way it is and search for happiness within
1)The Great Gatsby by F Scott Fitzgerald
You are in college, you have a society greater than before, you will fall in love again and sadly most of you will have to let it go too. The movies cannot wrap the book within and hence you got to dig deep and learn about life through this masterpiece. The lavish gatherings, the lush parties, the love story, the letting go of things in life, the celebration. The book will inspire and provide insights and help you get through life in general.
2)George Orwell's Animal Farm
A book with cutting-edge clarity of thought. A dark yet humorous comedy of a farm with overworked and intimidated animals around must be in your 10 essential books that every college student should read.
Miscellaneous
I.The Kite Runner by Khaled Houssine
Be grateful and hopeful for life in general, you must go through the roller coaster ride of this book to realize this. Set during the late 1990s and early 2000s of Afghanistan, this book provides insights about the inhuman practices of society towards the downtrodden and the ray of hope one can carry within.
Here are a few books that you could read −
10 essential books every college student must read.
These are generously read, according to the understanding of the varied book lovers around the world.